The Livermore Public Library will be open our regular hours this week (Tuesday and Thursday, 1 pm til 6 pm) but, looking forward, to help prevent the spread of unpleasant health matters for both patrons and staff, we are currently projecting to be closed Tuesday, March 24 through April 7, 2020.  We will update the website as we learn more; please check the site prior to driving over.  Questions?  Feel free to e-mail me.

Our telephone number is 897-7173 and we will update the answering machine message with open/closed days/hours information as needed.

 Also check our Instagram and Facebook pages for news.

 Please keep in mind that we have many e-books and audio books available online through our website:

 http://livermore.lib.me.us/

 If you have not yet established a password please e-mail us and we'll set you right up:  amanda@livermore.lib.me.us


Again, we're open this week so feel free to stop in and check out some books, CDs or DVDs to help pass the time.


(207) 897-7173
 22 Church Street, P.O. Box 620, Livermore, ME 04253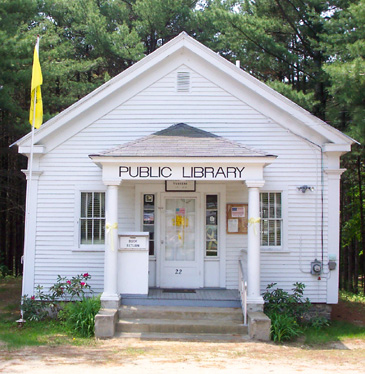 ---
The Livermore Public Library has 3 computers that are fully equipped with software packages and Internet Access.  These are for patrons use and there are no fees involved.  A heartfelt "Thank You" to the Stephen & Tabitha King Foundation and to the Bill & Melinda Gates Foundation for their generous contributions that enabled us to purchase new   computers!  We also have wireless access for those that would like to use their own devices. 
---
The Livermore Public Library Association was incorporated on May 25, 1917.
The library building has been located on town maps dating back as  far as 1850.  This
privately owned library is generously supported by the community and has always been
staffed by volunteers.  We invite you to stop by and become acquainted with our delightful
small town library.
---